Resources for New Mailers
Welcome to Mailing!
We put together the following resources and answers to the most commonly asked questions we get from new mailers. If you can't find what you need on this page, please don't hesitate to use our chat support or give our friendly support staff a call at 800.233.0555.
ACCUZIP6 COMMANDS
Creating a Custom Command
Within your AccuZIP software is a command section that can be personalized for your specific needs for data hygiene and mail processing. Below are some common commands requested by new users. You can find more common commands on the Commands page here on our website.
To use a command [create a command], have a list imported into AccuZIP and showing on the main screen. Go to Edit > Commands in the drop-down menu at the top of your AccuZIP screen. Once there, you can add any command simply by choosing the icon that resembles a sheet of paper on the right side of the Command screen to open the Create and Run a Command window.Simply give your custom command any name that you prefer. AccuZIP6 saves your new command so it will be available in the drop-down menu for future use. Add your custom command to the command Statement syntax area: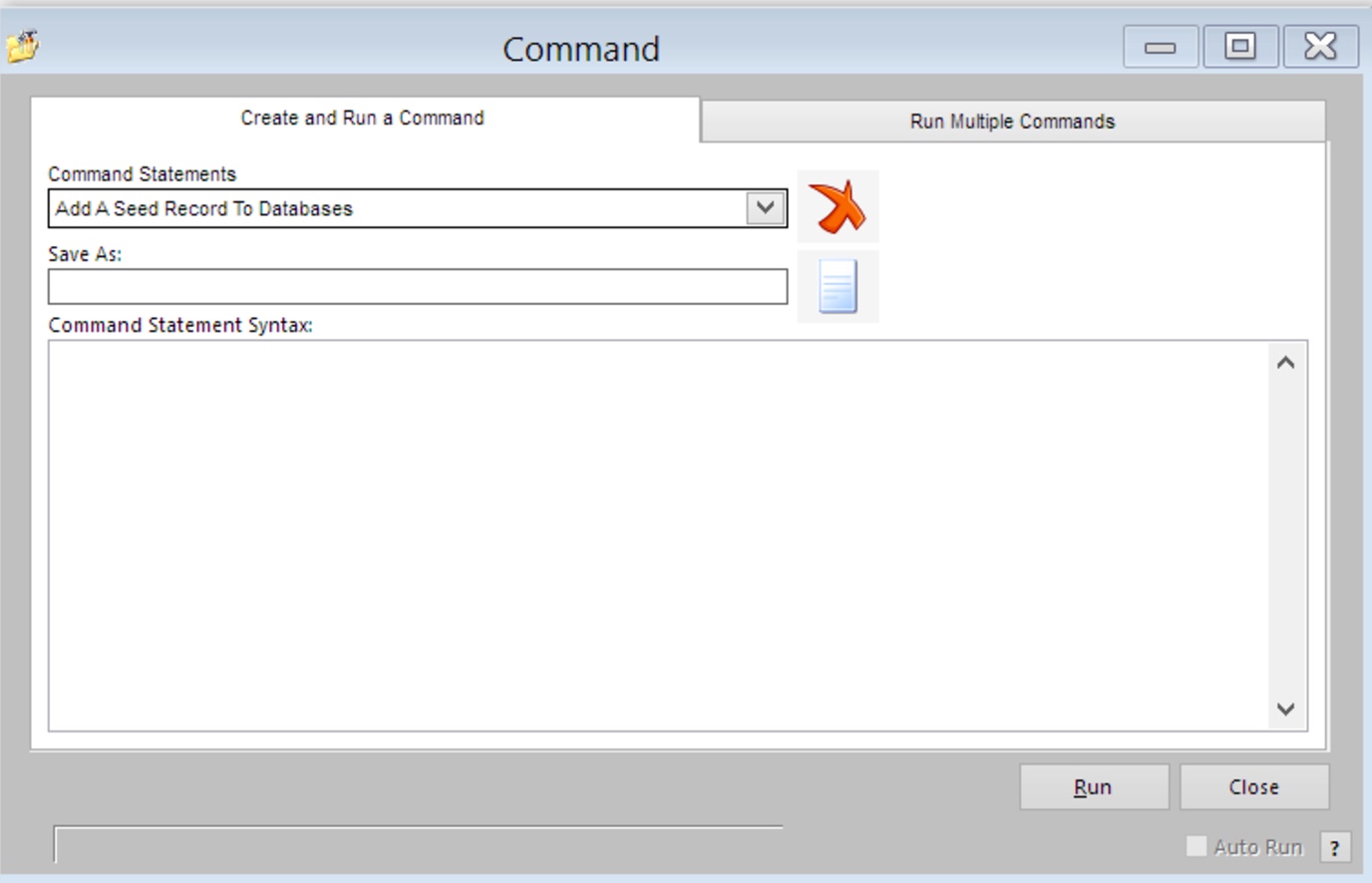 Common Commands Requested by New Users
Link to our AccuZIP6 Commands Forum:
http://www.accuzip.com/forum/viewforum.php?f=7
---
UNITED STATES POSTAL SERVICE WEBSITE
Postal Explorer
(This is the go-to site for USPS DMM rules and regulations it also had direct links to USPS Quick Service guides and the current Labeling Lists.)
USPS Notice 123
This page contains a complete list of all current USPS Postage rates. This notice is updated with each USPS rate change.
http://pe.usps.gov/text/dmm300/Notice123.htm
USPS IMBarcode Service Types (STID) Table
Service Types are a 3 digit code chosen by the mailer to be included in all Intelligent Mail Barcode. They communicate service and handling requests by the mailer to USPS.
https://ribbs.usps.gov/intelligentmail_mailpieces/documents/tech_guides/stid.pdf