How to Get the Right Direct Mail Marketing List to Grow Your Business
In direct mail marketing, the mailing list is everything. After all, if the message doesn't get into the right hands, all of your time and money and effort is a total waste—and who would deliberately waste an opportunity to get a timely and well-designed piece of mail with an irresistible offer into your ideal customer's mailbox? What lists do you have, and what lists do you need?
Click below to learn about...
Free Downloadable Checklist: "Find Your Mailing Audience" DOWNLOAD NOW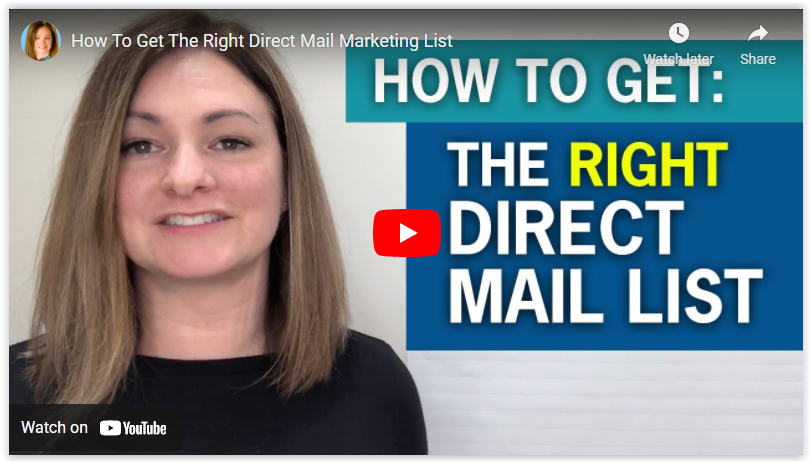 FREE Resource: "Getting the Most Out of Your Mailing Lists" DOWNLOAD NOW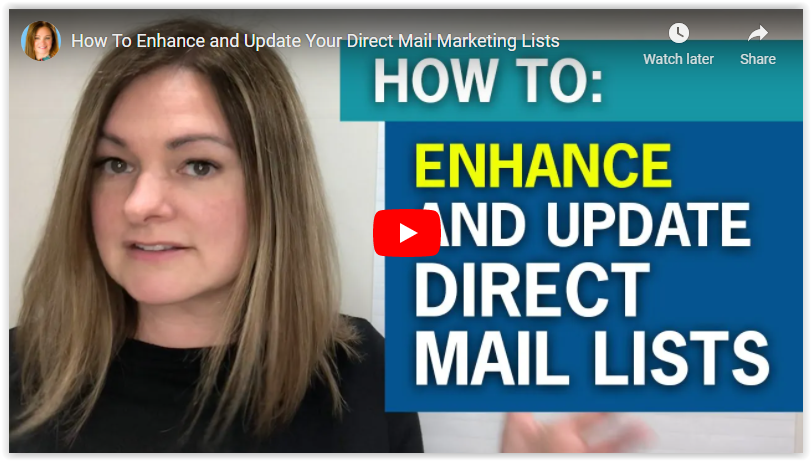 Once you've learned some great information on how to obtain, enhance and update a quality direct mail list for your business, it's time to generate your own targeted mailing list.