AccuZIP User Conference Featured Speaker Steve Belmonte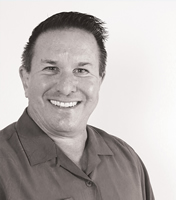 CEO
AccuZIP, Inc.
---
About Steve:
Steve Belmonte is CEO of AccuZIP, Inc. Mr. Belmonte formed and founded AccuZIP, Inc. in 1992 and has over 35+ years' experience in high-level software programming and development. Mr. Belmonte oversees all technical and development aspects of AccuZIP, Inc. including software development, USPS relations and the overall strategic direction of AccuZIP, Inc.'s software products and services. Before founding AccuZIP, Inc., Mr. Belmonte owned and ran his own printing company in Southern California before selling it to begin development of the AccuZIP software products and services. Mr. Belmonte holds several technical degrees and certifications and is also the chairman of many local non-profit foundations and youth organizations. AccuZIP, Inc. is a national software company that develops products and services to help streamline data management and simplify the multi-channel communications process. AccuZIP products and solutions are cost effective, fully functional and 100% compliant with all USPS regulations. For over 27 years, AccuZIP, Inc. has earned an outstanding reputation with its partners and the industry built on its core values of Service, Loyalty, Innovation, Excellence and Integrity.
Steve will be presenting the following sessions at World of AccuZIP
Evening Welcome Reception

Listen to an upbeat poolside welcome reception while you enjoy complimentary drinks and appetizers, followed by live music from a local Texas cover band. Network with AccuZIP staff and your fellow AccuZIP users in a casual waterfront setting.

AccuZIP RESTful APIs – Integration Anyone?

Expand your audience, grow your revenue and automate your processes by integrating AccuZIP RESTful API technologies with branded user experience (UX) design into your web platforms, internal controls or automated workflows.

Turbo Charge Your Variable Data Printing and Printing Variable Maps

You may not know that AccuZIP6 is a very powerful Variable Data Printing (VDP) software prodcuct that can out perform many VDP products on the market today. Let Steve Belmonte show you how to leverage the power of AccuZIP6 and other AccuZIP technologies to create beautiful VDP jobs by incorporating variable mpas and other variable data.
Download the World of AccuZIP APP (coming soon) or reference the Full Conference Schedule for complete session details, times and locations.
"Grow revenue and your customer base by integrating with AccuZIP RESTful API's." - Steve Belmonte