AccuZIP User Group Featured Speaker Tom Glassman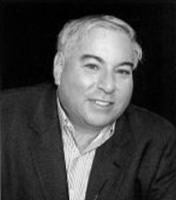 Idealliance Rep
---
About Tom:
Tom has been in the mailing industry for over 30 years. Originally from the Boston Area he graduated from Babson College located in Wellesley MA.
Tom Started as a Services Engineer with Ricoh USA in September of 2018. As an Analyst, he travels around the country performing assessment of current and future Ricoh Managed Sites. Prior to Ricoh, Tom was with Wilen Direct out of South Florida for five years, as the Director of Data Services and Postal Affairs. Tom has an extensive background with the United States Postal Service and the Mailers Technical Advisor Committee, leading the FAST User Group, and Mail Disruption Work Group. He has spent much time piloting programs for the USPS while providing much data and analysis to Postal. Tom is also very active with the Idealliance as the lead for Postal Education, creator of the AmiPro certification program, and active with the POTC. He also contributes to the mailing industry's leading mail publication, published by Mailers Hub.
Prior to Wilen Direct, Tom managed the Postal Software Development team and Tech support at NPI Sorters located in Texas. While at NPI Tom led the development of a patented process for the replacement of Fast Forward and a second patent process for utilizing data files to maximize postal discounts on sorting equipment. He also has extensive plant management experience managing Tabs Direct and World Marketing both located in Texas. Tom has Six Sigma certifications along with Postal Certifications from the Idealliance, Postal Service, and MSMA.
Tom lives in Delray Beach Florida with his wife Karen. His hobbies include scuba diving, underwater photography and travel. He has a son and daughter in law that live in New Hampshire.
Tom will be presenting the following sessions at World of AccuZIP
Deep Dive into the Mailer Scorecard

Learn tips from a professional in the direct mail business for 30 years as topics such as efficiency in the workplace, customer acquisition strategy, pricing for services and more important topics are discussed in this invaluable session",

"Steering Transformation and Development for Efficient Operation and Effective Execution" - Tom Glassman