AccuZIP User Group Featured Speaker Nicki Crowell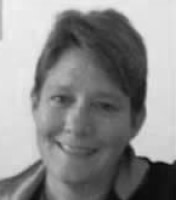 Data & Mailing Specialist
MLI Marketing Solutions
---
About Nicki:
Nicki Crowell is the Data and Mailing Specialist at MLI, Marketing Solutions in Tampa, Fl. She has been with MLI for 12 years now and in the digital printing/direct marketing industry for 31 years. Throughout that time she has worked in almost every facet of the direct mail industry. Starting in digital printing in the late eighties (yes, with the big hair and all), she moved on to bindery & letter shop and now manages the data and mailing departments at MLI. When she's not immersed in data, she loves root for the Saints or relax with a little Dave Matthews.
Nicki will be presenting the following session at World of AccuZIP
Marketing and Mailing with AccuTrace

This session is presented by a hands-on everyday AccuTrace end-user! You will learn from a user's perspective, how AccuTrace can help grow your business, generate more revenue and retain new and existing clients.\n\nThe ability to track mail easily and report these findings to your clients is critical in direct marketing today. Without it, you are flying blind! You will learn how AccuTrace can take your customer service to the next level and how you can effectively market this service to your clients to get them on board!
Download the World of AccuZIP APP (coming soon) or reference the Full Conference Schedule for complete session details, times and locations.
"AccuTrace is my customer service parachute" - Nicki Crowell