AccuZIP User Group Featured Speaker Donna Tackett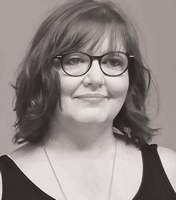 Customer Care Specialist
AccuZIP, Inc.
---
About Donna:
Donna Sue Tackett is a Customer Care Specialist and Franchise Development Manager at AccuZIP, Inc. She has two Idealliance certifications, MailPro Professional Advanced Certification and MailPro Fundamentals Certification, as well as three PCC Certifications and a USPS Professional Certification.
Prior to joining AccuZIP, Donna managed a Mailing Department for a Printing Company in Knoxville, Tennessee for 17 years.

Donna will be presenting the following sessions at World of AccuZIP
AccuZIP 101: Covering the Basics

Many of the World of AccuZIP Conference attendees are not new users but a good review is never a bad thing! In this class, we will cover the basics of AccuZIP6 including:
Mapping a file correctly into the software (which fields are always needed and how to add or adjust fields on the fly
Using the Format and Dictionary functions in AccuZIP6
Tricks for making the Search Editor work for you
Validation Settings and the NCOALink® PAF Management system
The Presort setup screen - how to adjust your containers or pallets, DDU and SCF charts
Mailing Statement screen and how best to set it up for Full Service or Parcel mailing

Every Door Direct Mail® Mailings, Presorting and Preparation

During this session we will be discussing the differences between Retail and Commercial EDDM. You will learn how to a create an EDDM lists and Facing Slips, directly from within the AccuZIP6 program. After that list is created, we will show you how to use the Search Editor to choose specific CRRTs in your chosen ZIP Code. We will go over how to make 50, 75 or 100 piece bundles in the Presort Setup Screen and how to setup up DDU and SCF entry charts.

AccuZIP6 Label and Report Design

In this Session we will cover how to create and adjust Label Templates for inkjet addressing or PDF creation. We will be adding and removing fields, changing fonts and font size, and cover how to left, right or center justify your printing. You will learn how to add pictures and logos to your templates to create a finished piece in AccuZIP6. We will also be setting up new page sizes in your Windows printer drivers for use in AccuZIP6 and showing you how to change those page sizes in your AccuZIP6 templates. Learn how to "lock in" the specific printer needed for a template so that Printer Prompt is not needed with that template. We will be showing you how to brand your reports by adding your company name and logo and how to make other basic report adjustments.
Business Reply Mail and Courtesy Reply Mail

If you are using Reply Mail now or hope to in the future this class will help you navigate the USPS regulations of Reply Mail. We will cover how to obtain a Business Reply Permit and if Business or Courtesy Reply may be better for your project. We will go over where and how to create both Business and Courtesy Reply Mail Artwork and in what areas of the printed pieces the USPS allows you to add additional information. We will also look at the USPS Reply Mail Incentive program for 2019.

IMpb®, Parcel Presorts and Parcel Data Exchange (PDX) uploads

In this session a virtual USPS representative will be on hand (via a pre-recorded webinar) to help us navigate all the ins and outs of the USPS Parcel PDX system. We will be touching on how to upload your Manifest files and how to know if a file has been accepted. An AccuZIP team member will be on hand explaining which service types to use and how to adjust those in your Intelligent Mail Settings in the AccuZIP6 program. We will cover how to setup the Mailing Statement to create successful Manifest files. You will learn how to adjust the 5164 IMPB Certified Template for label creation and the expression for exporting the IMPB components for digital merges directly out of AccuZIP6 for a completed parcel mailing.
Download the World of AccuZIP APP (coming soon) or reference the Full Conference Schedule for complete session details, times and locations.