AccuZIP User Group Featured Speaker Dave Belmonte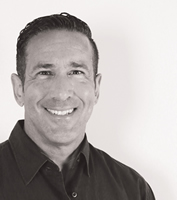 System - Network Administrator/Senior Product Specialist
AccuZIP, Inc.
---
About Dave:
Dave Belmonte is the System/Network Administrator & Senior Product Specialist at AccuZIP, Inc. Mr. Belmonte has over 25+ years' of Network, Desktop and Server experience. Before joining the AccuZIP team, Mr. Belmonte owned and operated his own Computer and Networking Company in Oregon. Mr. Belmonte has been with AccuZIP, Inc for 16+ years and oversees all IT related aspects of the business including internal and external security as it pertains to our SOC2 Certification, as well as maintaining server/desktop uptime. Mr. Belmonte is part of our support/sales team, and has escalated to a Level 1 Support and Product Specialist.
Dave will be presenting the following sessions at World of AccuZIP
AccuZIP6: Scripting & Commands, Automation and Manipulation

Automating your Workflow: Wouldn't you like to have a 100% unattended process setup to provide a complete mail job preparation? In this session we will show you exactly how easy it will be to achieve this. We will cover the tasks necessary to create an automated script to process your files as they come in automatically 24/7 using "Hot Folders" with your script. There will also be some advanced commands and functions you can add to your script to customize your desired output. We are very excited to show you the absolute power of AccuZIP6 with Scripting and Commands.
"Would you like to automate your workflow? I'll show you how" - Dave Belmonte