About AccuZIP, Inc.
AccuZIP, Inc., a national software company, provides feature rich solutions to manage Contact Data Quality, Address Hygiene, USPS® Postal Presorting and Compliance and Mail Tracking and Reporting. Since 1992, AccuZIP Inc. has created award-winning, powerful, and robust data quality and direct mail software. AccuZIP Inc.'s many products and services are certified by the United States Postal Service® at the highest level. The company is also an Accredited Better Business Bureau member with an A+ rating and is SOC 2 and HIPAA/HITECH Compliant.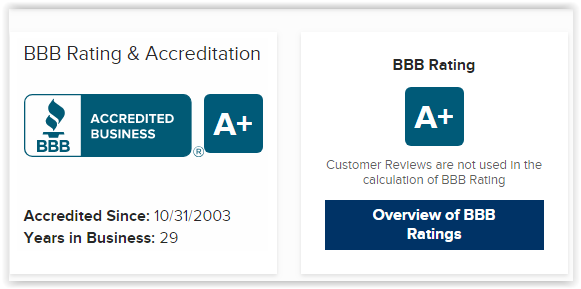 AccuZIP Inc. is a leading provider of data quality software. Data is the anchor of any business. It is the base of every business decision, customer relationship, and business investment.
AccuZIP develops many comprehensive tools to ensure that your data has gone through every aspect of data cleansing possible, and is an invaluable tool for any business managing any type of data, including name and address information. Our solutions are designed to be utilized across many industry verticals to streamline, standardize, and simplify processes associated with data entry, data management, and multi-channel communications.
AccuZIP Inc. develops many products and services, including the industry-standard, flag-ship product, AccuZIP6 5.0. These products and services include its popular AccuMUV and AccuMUV48 for move-update compliance, AccuTRACE for IMb® and QR Code Tracking, AccuZIP ToolKit for real-time address correction, CASS™ and NCOALink® Cloud solutions, AccuMUVXtreme for CASS and NCOALink with ANKLink® processing only, AccuGeoCoder, Palletization, Mail.dat®, Manifest Mixed Weight Mailings, Bound Printed Matter presorts, Container Tags Module, and ACS™ Module.
AccuZIP products and services are used throughout the United States and Canada for data quality and mailing in the United States. AccuZIP6 5.0 at its highest level is GOLD PAVE™ Certified for 100% of the available postal presorts and presort options offered by the USPS PAVE Department. The software is also nationally CASS Certified™ for ZIP + 4®, CRRT, 5-Digit, LACSLink®, SuiteLink®, eLOT®, and DPV®.
Since 1992, AccuZIP, Inc. has built an outstanding reputation for value, service and innovation. Providing excellent, efficient, and courteous technical support and customer service for all its products and services is a top priority. AccuZIP Inc. is also the only postal software company in the industry to guarantee 15-minute responses for all emails and faxes received during normal business hours. AccuZIP, Inc. also provides alternatives to calling support, through its Live Chat, iSite remote assistance and the comprehensive user forum. Live Chat is the favorite support method utilized by its customers, giving them the option to print a full transcript documenting the entire chat session. All support options are included free of charge with all packages.
Mission Statement
AccuZIP simplifies direct mail and data quality processes.
This is accomplished by: innovative products, responsive service, reliable updates, efficient software, long range vision and commitment to loyal customer partnerships.
Our Technology. Your Success.
ACCUZIP CORE VALUES
Service
AccuZIP is responsive and helpful with our knowledgeable and experienced staff providing a clear benefit to our customers every single day. There is no automated answering service at AccuZIP. When you call us, a familiar voice will always answer the phone, ready to help you with your production and printing needs. We were the first in our industry to offer Live Chat on our website, and have a 15-minute guaranteed email response time.
Innovation
We develop value through software solutions that meet our customers' needs. It is extremely important to AccuZIP to provide effective products and services using the latest technological advances and continuing to invent better methods that produce amazing results.
Loyalty
AccuZIP is one big family, and our customers are part of our family. Our customers and employees are loyal to AccuZIP, and AccuZIP is loyal to them. We continue to go above and beyond to ensure that they have what they need to meet their goals.
Integrity
AccuZIP is reliable and consistent, and our employees are honest and fair. We work to ensure that our products and services are open and transparent so that our customers can trust us with their multi-medium mailing software solutions into the future. We have a long history of doing the right thing, which in turn has built us a loyal customer base.
Excellence
AccuZIP sets the industry standard for product and service excellence. Our high standards ensure that our products and services continue to provide valuable and affordable solutions, allowing businesses to have in-house production and printing with ease.
AccuZIP, Inc. is fully SOC 2 and HIPAA/HITECH compliant.