iSite Support with GoToAssist
AccuZIP6 iSite Support with GoToAssist allows an AccuZIP6 Technician to connect to a customer's computer and take control of that computer, allowing the technician to fix the issue or teach instructions.
If you would like assistance through iSite Support, visit accuzip.com/chat and request a connection with an AccuZIP6 Technician.
iSite Support Step-By-Step Connection Instructions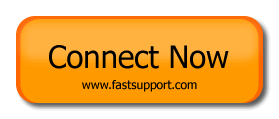 An AccuZIP6 Technician will give you a 9-digit support key. When you arrive at the GoToAssist Express page, enter your first name and that 9-digit key into the Connect For Support screen.
Click Connect Now.
After you click on the Connect Now button, the Support Session may begin immediately. If it does not immediately connect, follow the instructions on the Starting Support Session... screen, and click on the Manually download the software link.
Click on the Download Software button.
Run the installer.
At the Share Your Screen window, click Yes.