Standing together with you during the COVID-19 pandemic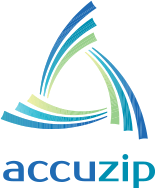 Now. Today. At this moment in time, it is by far the biggest opportunity for your business to shine and become THE security blanket your customers need and expect. Don't waste this important window of opportunity. Those who do will be playing catch-up and will be less relevant than those who act immediately and positively to this crisis.
As a Print Service Provider or Mail Service Provider, you are looked to for your expertise, and thus, are uniquely positioned to spread a meaningful and important message to your customers and create compelling content for your clients to mail to their customers utilizing the power of PRINT.
Get ahead of the curve and start working with your clients now, to plan comprehensive marketing campaigns that include PRINT alone or PRINT combined with a digital experience that will communicate a powerful and positive story. Read DIRECT MAIL STATISTICS THAT WILL HAVE YOU RUNNING TO THE POST OFFICE in the latest Issue of the zipLINE (pages 26 - 30). Get Personal! Pick up the telephone and begin contacting your customers one at a time to set meeting invites with them to discuss their concerns and ways you can help create consistent proactive marketing campaigns. I strongly recommend that you do not send an email to set a meeting invite. Your email will get lost in the enormous volume of emails they are receiving already pertaining to the COVID-19 virus.
Assist your clients in telling a captivating story about their business, how it started, when it started, what their philosophies are, why they're proud of the community and thankful for the patronage their loyal customers have shown over the years. Create a convincing story with local pictures of the community, their establishment and patrons and PRINT that on a vibrant, beautifully designed card or letter and get it mailed. Guess what? Many people are home now and will experience that heartfelt and captivating message! Humans are tactile by nature. Give them the touch they are craving at this unprecedented time of so much isolation. The direct mail marketing campaign should include multiple mailings with a related message that continues telling the story and encourages others to join your family of loyal customers.
The United States Postal Service® is an essential business for purposes of its compliance with federal, state and local municipality shelter-in-place orders and other social distancing restrictions. Their unofficial motto is "Neither snow nor rain nor heat nor gloom of night stays these couriers from the swift completion of their appointed rounds."
It is predicted that there will be a spike in consumer sales once this crisis has passed. Help your clients now, at this moment in time, get their message out so they are at the top of mind and OPEN FOR BUSINESS!
Thank you for taking the time to read this important message. As we have since 1992, we are here for one purpose - to serve you, our valued customer partner.

Steve Belmonte
CEO
AccuZIP, Inc.
---
As are others during this emergency, AccuZIP Inc. is closely monitoring COVID-19 (or "Coronavirus"). It goes without saying that we take this pandemic with the utmost seriousness and importance. The health of our team and their families is our priority, along with that of our customer partners.
Our hearts and thoughts go out to the people affected by this unprecedented event, and we extend our deepest gratitude to the healthcare workers, local communities, and governments around the world working on the front lines to contain it. Public health agencies and institutions around the world are implementing a wide range of approaches to assist in the mitigation of COVID-19, including reduction or elimination of events, suspension of travel, and directing other measures of social distancing.
We will follow all applicable Government advice and mandates in our California and Texas offices, and have implemented policies throughout our organization for hand washing and hygiene, non-essential travel, social distancing, and self-isolation where appropriate.
We want to assure you that we will continue to provide the highest level of technical support in the industry, with guaranteed 15-minute responses on email and faxes, along with our real-time live chat support and telephone support. The services that we provide you, our valued customer partner, will not change during this time.
This is a good time to start thinking about creative ideas on how your business can help other businesses be successful once this is behind us. It's professionals like you that will be looked upon for expert advice to create marketing campaigns for local businesses to tell their story to help them get their businesses thriving again.
We at AccuZIP are here for you, and will continue to focus on our Core Values (Service, Innovation, Loyalty, Integrity and Excellence) and provide the absolute best technical support and quality products and services in our industry.
On behalf of all of us at AccuZIP, we're committed to being your partner and persevering together in all the days and years ahead.
Sincerely,
Team AccuZIP