Domestic Mailing Services Products Price Change
Federal Register Final Rule Published Today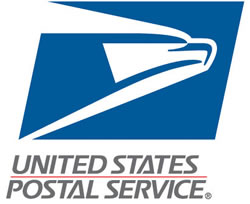 The Postal Service today filed a Federal Register Notice (FRN). It contains the revisions to the Mailing Standards DMM which will be implemented at the same time as the price adjustments taking effect on May 31, 2015.
The Postal Service is aware that mailers are interested in the requirements surrounding the price and classification changes outlined in the proposed rule published February 5, 2015
(80 FR 6573-6615). In the event that the Postal Regulatory Commission does not affirm the Postal Service's prices for Standard Mail, Periodicals, and Package Services, an
amended final rule will be published at a later date.
View the full Federal Register notice here.
ABOUT ACCUZIP, INC.
AccuZIP, Inc. is a national software company based in Atascadero, Calif. that develops products and services to simplify the multimedia communications process. AccuZIP makes it easier for businesses to get their message out to the right people at the right location when they need to most. For 21 years, the company has built an outstanding reputation for value, service and innovation. For more information, visit www.AccuZIP.com.