Postal Regulatory Commission Approves Prices For Standard Mail, Periodicals, and Package Services
The new pricing and classification changes take effect on May 31, 2015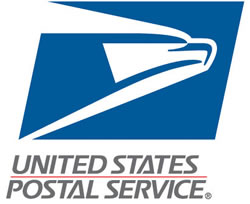 Todayís ruling by the Postal Regulatory Commission (PRC) approving the proposed prices and classifications for Standard Mail, Periodicals, and Package Services enables the Postal Service to move forward with a new pricing strategy to capitalize on strong mail and package growth.
The new pricing and classification changes for all market-dominant mail classes and competitive products take effect on May 31, 2015. Additionally, the Postal Service is able to move forward with the remaining calendar year 2015 Promotions: Color Transpromo, Emerging and Advanced Technology, and Mail Drives Mobile Engagement.
More information on the new 2015 pricing and the PRCís ruling
ABOUT ACCUZIP, INC.
AccuZIP, Inc. is a national software company based in Atascadero, Calif. that develops products and services to simplify the multimedia communications process. AccuZIP makes it easier for businesses to get their message out to the right people at the right location when they need to most. For 21 years, the company has built an outstanding reputation for value, service and innovation. For more information, visit www.AccuZIP.com.