Minuteman Press World Expo 2013 - $30,000 Grand Prize to possible AccuZIP Booth Visitor
Minuteman Press "World Expo 2013" to be held August 7-9 in Chicago, IL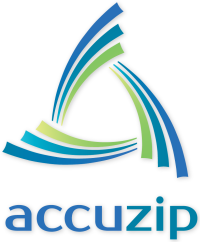 July 2013 – Atascadero CA
AccuZIP, Inc. is proud to announce its presence at the Minuteman Press World Expo 2013. World Expo 2013 is a companywide gathering of all Minuteman Press franchise owners from throughout the world. AccuZIP was invited to showcase its data quality products, and will be in Booth #507 providing information, ideas, prizes and fun to all attendees.
The event is creatively planned to optimize attendee time at the conference sessions and in the exhibit hall. Daily schedules designate morning hours for informative and educational sessions presented by industry and Minuteman Press leaders. The afternoons are designated exclusively for exhibit hall time. Each franchisee will receive a "passport" which has to be stamped by each exhibitor in order for them to qualify for the prize drawings that will be held at the closing evening's Gala Awards Dinner. The Grand Prize will be worth more than $30,000.00! There will be other prizes as well and only attendees with "passports" stamped by every vendor will be entered and eligible.
AccuZIP, Inc. President and CEO Steve Belmonte stated, "AccuZIP believes that these franchisees represent a significant but often forgotten segment of the mailing industry. Our company does not forget these owners and respects their hard work and dedication to their businesses. We want them to know that they can depend on AccuZIP to provide feature rich products at prices that allow them to compete in the industry regardless of size." He immediately referenced the Price Lock Guarantee as the perfect reflection of AccuZIP's dedication to deliver value and solutions that facilitate growth. To summarize AccuZIP's dedication to these mailers, Steve added, "Our unlimited and flat fee pricing philosophy allows businesses to grow their profits as they grow their business. They do not need to share their hard earned dollars as a result of "piece/credit based" style pricing that permeates the industry."
AccuZIP, Inc. has decades of experience delivering incredible mailing innovations and an endless devotion to service. They lead the industry in these efforts so their customers never have to feel alone when faced with changes that affect their ability to remain viable and competitive.
ABOUT ACCUZIP, INC.
AccuZIP, Inc. is a national software company based in Atascadero, Calif. that develops products and services to simplify the multimedia communications process. AccuZIP makes it easier for businesses to get their message out to the right people at the right location when they need to most. For over 22 years, the company has built an outstanding reputation for value, service and innovation.