AccuZIP Announces Gold PAVE Certification
Further Proof of Dedication to Providing Comprehensive Mail Processing Software Products at Unmatched Economy and Value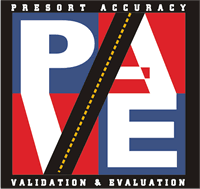 March 29, 2013 – Atascadero CA
AccuZIP, Inc. announced it has achieved PAVE Cycle O certification. This means that AccuZIP is now GOLD PAVE certified (both electronic and hard copy) for 100% of the USPS required and optional presorts. This certification shows our commitment at AccuZIP to go the "extra mile" on behalf of our industry partners!
AccuZIP products have always been GOLD PAVE certified. Today's announcement takes our products to a new level in the industry. AccuZIP can now provide end-to-end mail processing features (presorting, address standardization, de-duping and more). USPS CASS and Gold PAVE certified AccuZIP6 handles mailing jobs with push button simplicity. Professional mailers now have access to an unsurpassed portfolio of mailing services to a wide range of clients. AccuZIP products are a natural fit in any operation and can provide total functionality to organizations handling all ranges of mail volume for all USPS mail classes.
AccuZIP features simple integration, unlimited training and support with live people and an easy learning curve that combine to produce a quick return on investment. With our wide array of functional and robust options, AccuZIP6 can grow with your business—letting you take advantage of the essential functionality you need today and enable capabilities (including automated mail preparation via personalized "scripts" and palletization) as you need them and can handle implementation within your operation. All of these features are in the AccuZIP product and we allow you to utilize them all when it is right for your business. AccuZIP is there to support mailers for the long term!
To handle mailings with USPS approved precision and intuitive ease, choose a technology partner with decades of experience in delivering indisputable mailing innovations and an endless devotion to service. Do not pay more while settling for less than AccuZIP6!
AccuZIP, Inc. is and will continue to be an industry leader and "Set the Bar" for mailers needing exemplary postal software solutions.
ABOUT ACCUZIP, INC.
AccuZIP, Inc. is a national software company based in Atascadero, Calif. that develops products and services to simplify the multimedia communications process. AccuZIP makes it easier for businesses to get their message out to the right people at the right location when they need to most. For 21 years, the company has built an outstanding reputation for value, service and innovation. For more information, visit www.AccuZIP.com.