NEW IMb Tracing™ Service Type IDs for Bound Printed Matter and Reply Mail Effective May 22, 2016!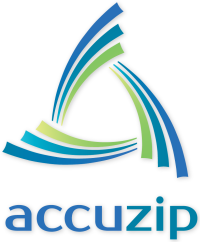 Bound Printed Matter
Destination IMb Tracing services will be available for automation compatible Bound Printed Matter flats.
Reply Mail
Origin IMb Tracing by Mailer ID will be available for Courtesy Reply Mail, First-Class Reply Mail, and Business Reply Mail.
Look for these new service types to be added to the Intelligent Mail Setup window of AccuZIP6 in a future release. You'll be able to select these service types by pulling down the Additions menu to AccuTrace > Ingelligent Mail Setup.
For more information specific to these new STIDs and direct access to the USPS charts explaining their use options, please visit: https://ribbs.usps.gov/stids/documents/tech_guides/STIDTableEffectiveMay222016_PartialTable.pdf
To subscribe to USPS Industry Alerts please contact: IndustryAlert@usps.gov today.